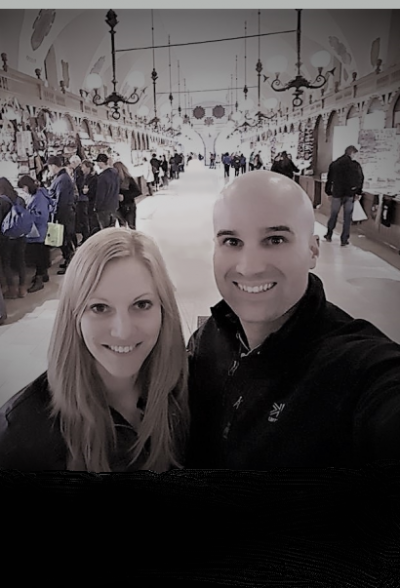 How we met... / Wie wir uns kennengelernt haben...
... through chatting on the World Wide Web in August 2013 before meeting in Kingston for a Chai Latte and chatting some more ;) about our passion for travelling the world, music and outdoor activities. That was the start of our amazing journey together which lead us to numerous destinations over the following 5 years before we got engaged on an Island in Zanzibar.

... im World Wide Web chatten im August 2013, bevor wir uns in Kingston auf eine Chai Latte trafen und über gemeinsame Leidenschaften wie Reisen, Musik und Outdoor-Aktivitäten plauderten. Dies war der Beginn unserer wunderbaren Reise zusammen, die uns in den folgenden fünf Jahren zu zahlreichen Zielen führte, bevor wir uns auf einer Insel in Sansibar verlobten.